How to access S3
Click in SWITCHenginesUI on the Project -> Object Store -> Containers. To create a Bucket (alias Container) click on the "+ Container" button.

Next, you need to enter a name for the Bucket. Be sure to chose a valid bucket name.
Once done, please confirm by clicking on "Submit" in the bottom right corner.
The new Bucket is now visible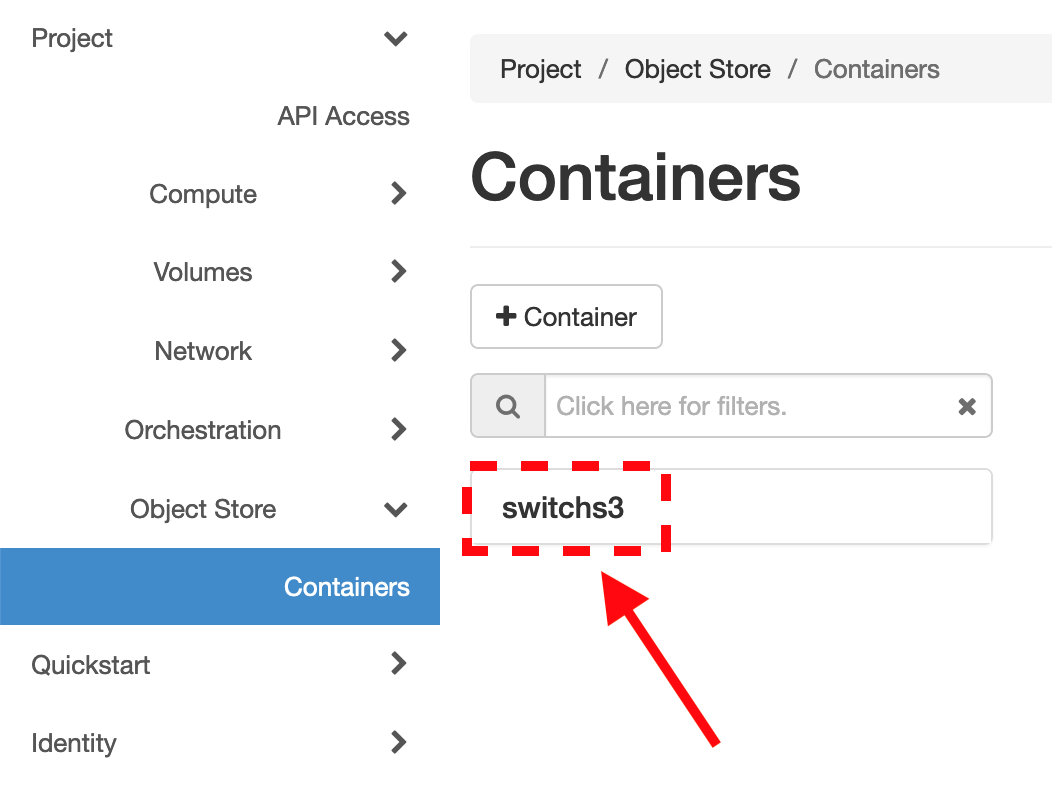 To view the S3 credentials, click on Project -> API Access -> View Credentials.
There, you will find the Service Endpoint of our S3 service.