Matrox Monarch LCS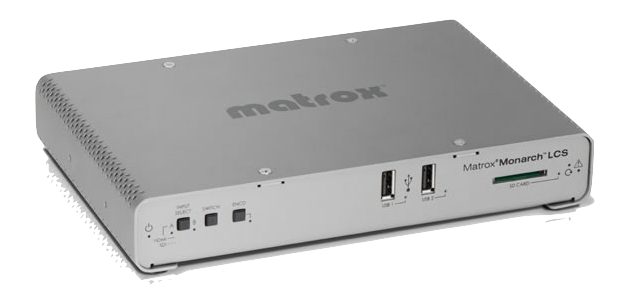 Matrox Monarch LCS is a dual-channel, dual-input H.264 encoder that serves as a stand-alone lecture capture appliance or a live webcasting solution. This compact, flexible appliance features 3G-SDI and HDMI inputs with built-in production modes that supports simultaneous dual-channel streaming or top-quality recording while streaming. The Monarch LCS delivers powerful encoding that is easy to use.
The Monarch LCS does not contain an internal harddisk and therefore capture videos on a USB Stick, which can be used on the front panel of the Monarch.
If you prefer to see what is captured, you have also to add a display, which can be attached to the Monarch LCS.
Please visit the Matrox's product page to get more infromation.
To order the Monarch LCS, please visit https://shop.visuals.ch/fr/mini-convertisseur/170740-matrox-mhlcs-i-matrox-monarch-lcs.html