How to register for SWITCHdrive
Step 1
Go to https://cloud-id.switch.ch and log in with your SWITCH edu-ID username and password. If you don't have a SWITCH edu-ID you can create one by pressing the "Create account" button on the login screen.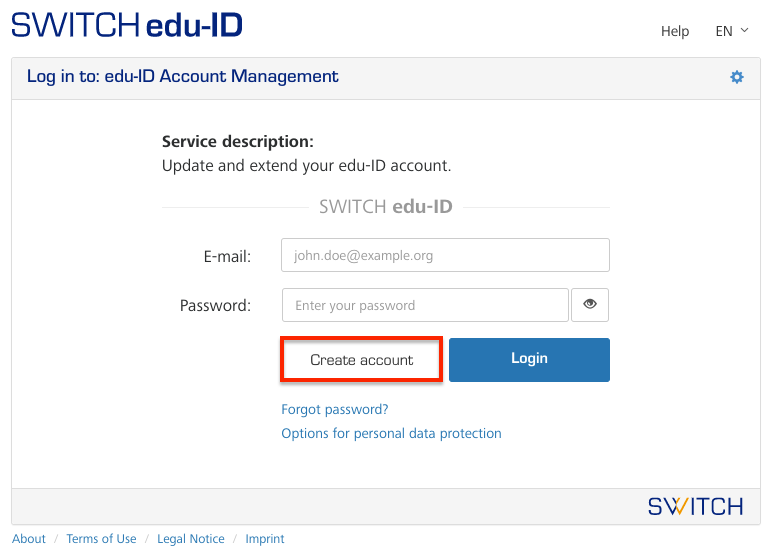 Step 2
Scroll down and locate the blue, green, orange or red SWITCHdrive box. When you have just created your SWITCH edu-ID this box is blue because you have to register SWITCHdrive first. Click on the blue button "Register for SWITCHdrive". Then accept the terms and conditions of the service and click the register button again.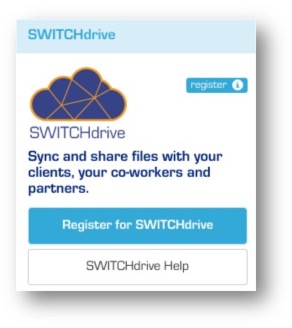 If the button is orange, you need a SWITCHdrive Voucher to use the service. Please contact your organization administrator to get such a Voucher.
If the button is red, you have not linked your SWITCHaai Account to your SWITCH edu-ID or your institution has not subscribed to SWITCHdrive. Unfortunately you can not use SWITCHdrive. You can find a list of participating institutions here.
Step 3
After you have successfully registered, the SWITCHdrive box turns green and you are able to use SWITCHdrive without any restrictions.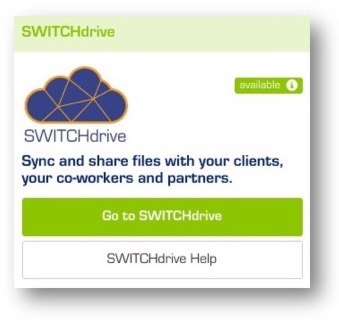 Click on the green button "Go to SWITCHdrive" or open a new webbrowser and login to your switchdrive account. You can also use the SWITCHdrive desktop client (download it from here) which synchronises your documents in the background. Enter the same SWITCH edu-ID credentials from step 1 to login to SWITCHdrive.