How to register for SWITCHdrive
You can also watch a video tutorial here!
Step 1
Go to https://cloud-id.switch.ch, log in with your SWITCH edu-ID* and register for SWITCHdrive.
* If you don't have a SWITCH edu-ID you can create one by pressing the "Create account" button on the login screen.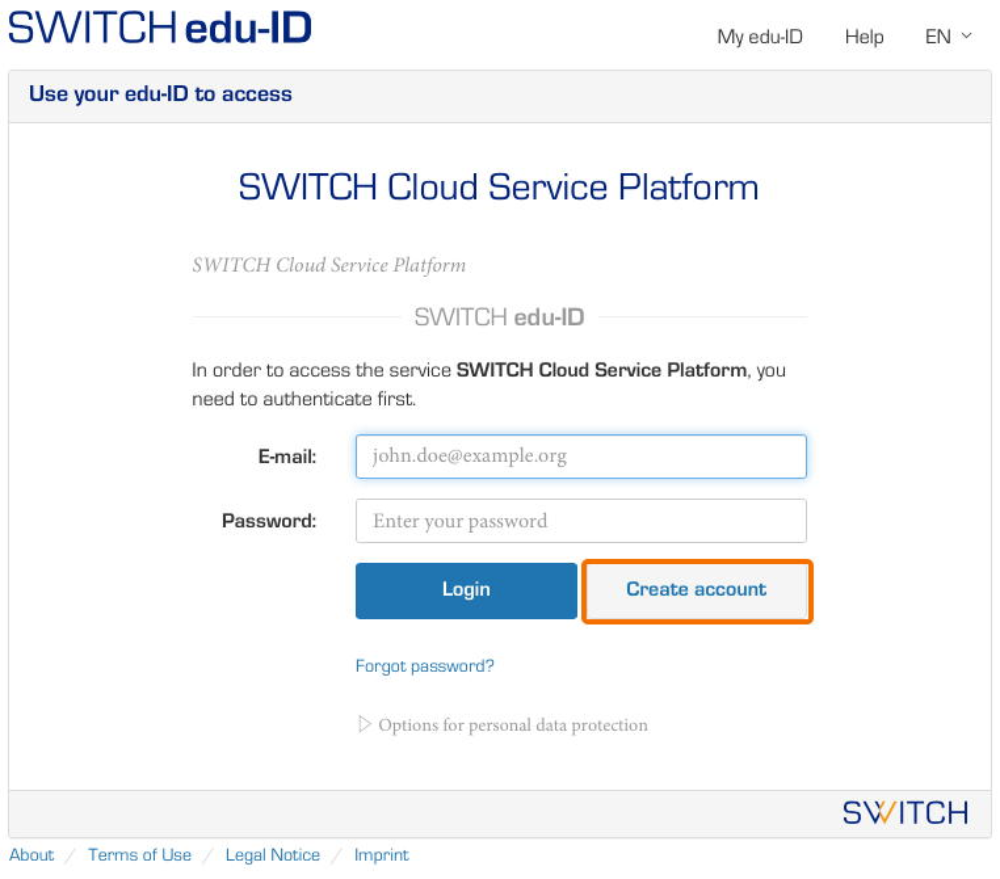 Step 2
After login you will have to register SWITCHdrive. Therefore click on the blue button* "Register for SWITCHdrive".
*If the button is red, you have not linked your SWITCHaai Account to your SWITCH edu-ID or your institution has not registered SWITCHdrive and you can not use it. You find a list of participating institutions here.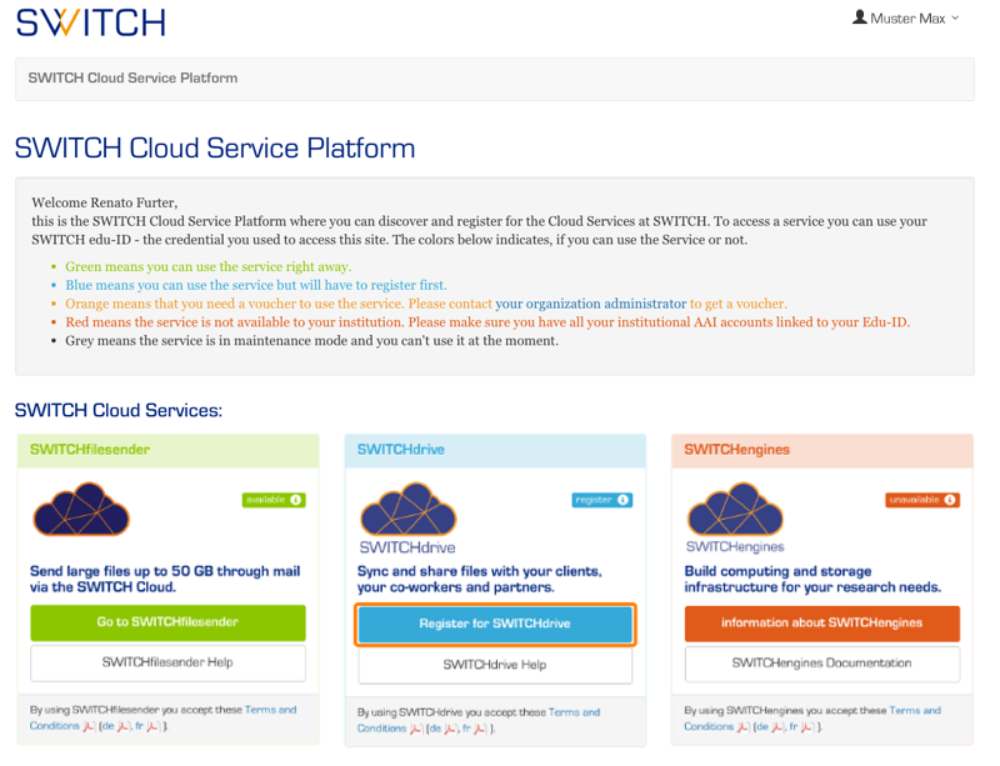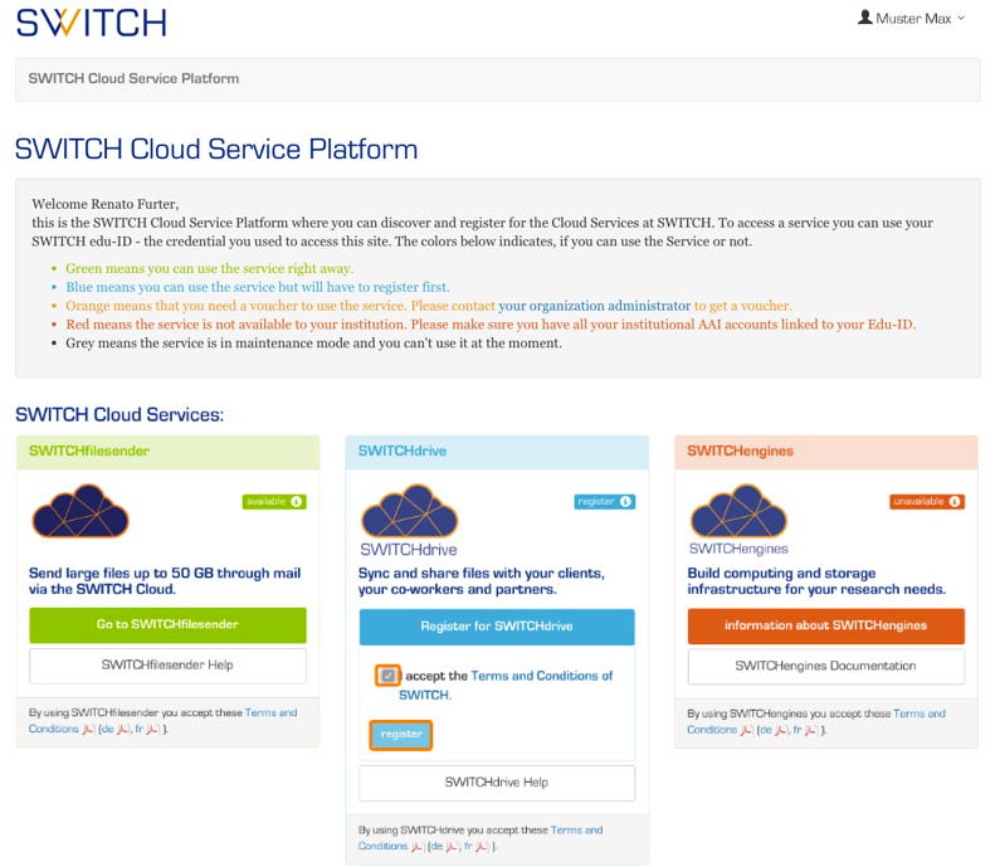 All done!
When successfully registered, you are able to use SWITCHdrive through the webbrowser or with a local client (download here).
You can use your SWITCH edu-ID credential to login to SWITCHdrive.