edu-ID Login Process
One of the key functions of an identity federation is that services do not authenticate their users themselves. Authentication is delegated from the service to the IdP.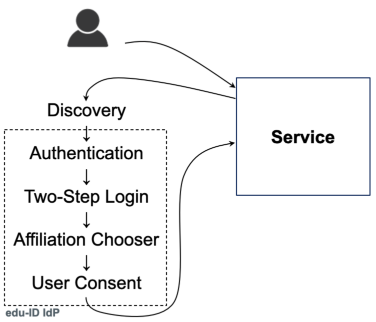 edu-ID Authentication Flow
If a user desires to access a service, the following steps take place
All of the above described steps are potentially optional. In not so rare cases the user can directly access a service without IdP interaction because steps 1. to 5. are either skipped or implicitly completed by the IdP.